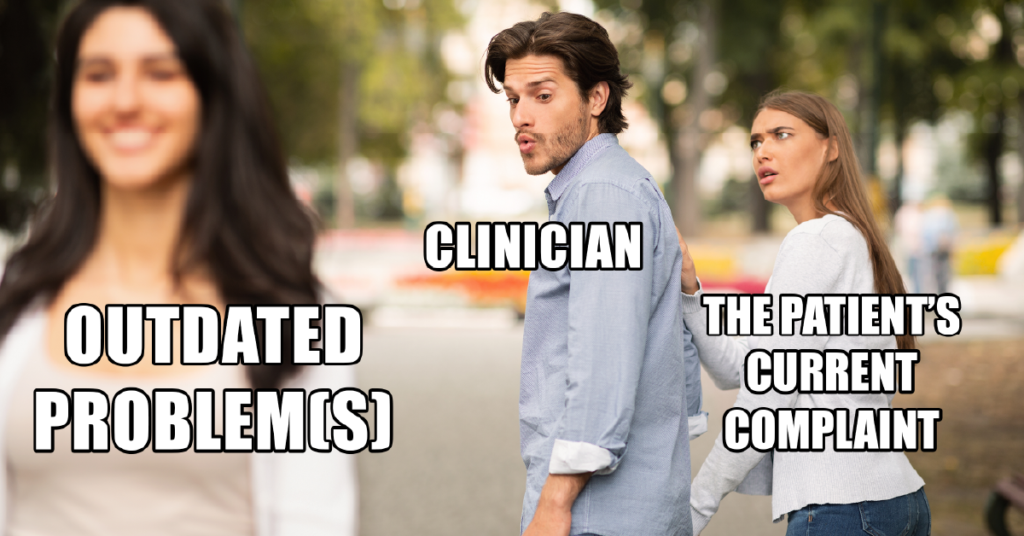 The medical problem list should function like an executive summary of the important, relevant information in a patient's electronic health record (EHR). But too frequently it's plagued by issues that make a clinician's job harder, not easier.
We're here to help. This blog is packed with resources to help you tackle your problem list woes and turn it into a more effective clinical tool.
Medical problem list problems? There's a meme for that…
They say laughter is the best medicine, which is why in our latest eBook, When bad things happen to good problem lists, we meme-ifed some of the most common contributors to problem list headaches, such as:
Documentation duplication
Outdated problems
Lack of standardization
Clutter
Siloed data
Lack of specificity
Rigid displays
To chuckle (and maybe commiserate) with your fellow clinicians, download the eBook today.
Smart solutions to manage your medical problem list
Ready to take a closer look at some strategic fixes that can help cure your problem list challenges? We've got you covered in the blogs below:
Did someone say streaming?
Finally, for those of you who prefer to watch and learn, our on-demand and upcoming webinars are just what the doctor ordered:
Knowledge is power. With the above resources and the support of IMO's workflow improvement solutions, your problem list is well on the way to being less problematic.