In case you missed it, we're wrapping up IMO's best of the best content for 2021, including our most popular webinars, blogs, and more. Over the year, we relied on our subject matter experts to help create informative, in-depth content – ranging from eBooks to insight briefs, how-to guides to white papers and much, much more. See what emerging health IT trends, challenges, and topics resonated with readers by taking a look at our 10 most downloaded resources for 2021.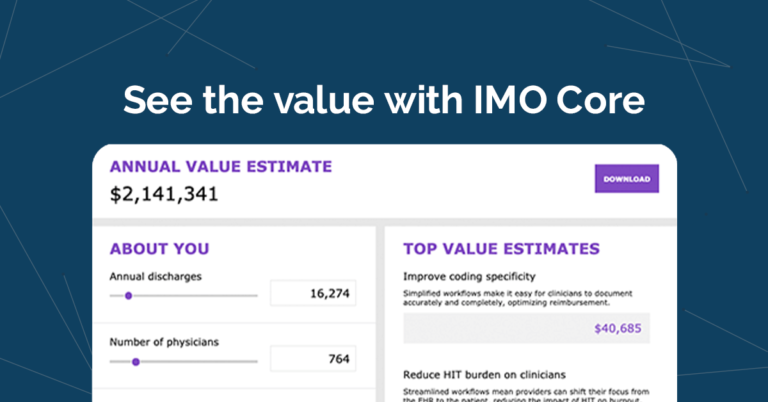 SNOMED and SNOMED CT® are registered trademarks of SNOMED International.
CPT is a registered trademark of the American Medical Association. All rights reserved.